Back to staff directory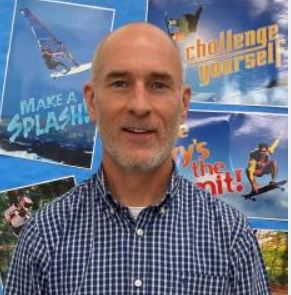 Principal
Phone: 403-346-9998
I have been a teacher/administrator since 1989, teaching my entire career in the County of Mountain View and Chinook's School Division. My wife and I have two boys who have graduated from Chinook's Edge.
In my role as principal, I am proud to say that I serve students in Gasoline Alley Career High School, and four Colony Schools. This diversity creates constantly shifting challenges. We serve over 200 students in our Career High School from grade 9 to adults completing high school requirements or applying for post-secondary. The Colony Schools serve K-9 students and are a joy to be a part of. I have so enjoyed the experience.
I count myself very fortunate. I have the opportunity to work with wonderful students and parents in unique environments. I work with an amazing staff that inspire me every day with their commitment and devotion to the students they serve and am grateful to be part of the team!